Giving Back to Our Community
We were able to raise $11,444.84 for all our charity recipients in 2022. We continue to be successful with our charities due to you. Thank you for making 2022 a successful year! Earthgivers is ready for another year! Stop by any of our locations or check back here to see who we are raising money for in 2023.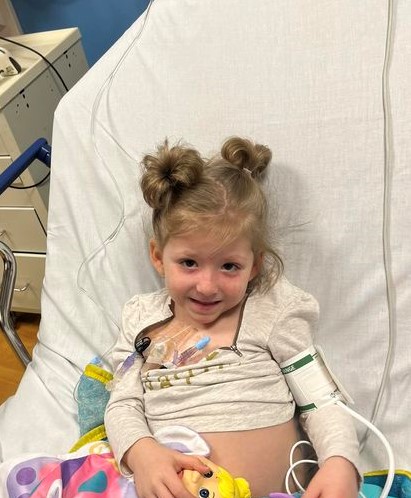 Brynley Shipley Fundraiser
Earthmover Credit Union will be hosting a 5 B's BBQ event to benefit 4 year old Brinley Shipley. The BBQ event will be held at our Baseline Rd location on September 20th from 4:30-6:30p.m. Ticket are available at all branches for $16.
Chip bags are also being sold for $2 in all of our branches to raise funds for the Brynley.
Brynley Shipley was diagnosed with High-Risk B-Cell ALL Leukemia in 2021. The last couple of years have been a series of transfusions, chemo treatments, and hospital stays. Brynley is a daughter, little sister, and animal lover. Although Brynley is doing much better, she will endure treatment for the rest of her life.
5 B's BBQ Choices
- 2 Pork Chops
- 2 1/4 Chicken
- Combo of both
All options include sides.
All fundraiser proceeds will go towards Brynley's medical expenses.
Thank you so much for your support and donations!