Why become an Employer Partner?
Your Money Matters

Earthmover Credit Union understands that YOUR money matters! For over 60 years we have provided our financial wellness program to over 250 employer partners with that in mind! Our partnership opportunity is available to local businesses to offer access to affordable financial products and services to help employees reach their financial goals.
By aiding in the financial wellness of your employees through our benefit of membership, we are contributing to the improvement of your bottom line which makes you prosper as well as our community prosper. That's why we offer our financial wellness program at no cost to you!
Your Bottom Line Matters

Your employees affect your bottom line, which makes them one of your biggest assets. But did you know their personal finances can influence your bottom line as well? Studies have shown the impact of neglecting financial wellness: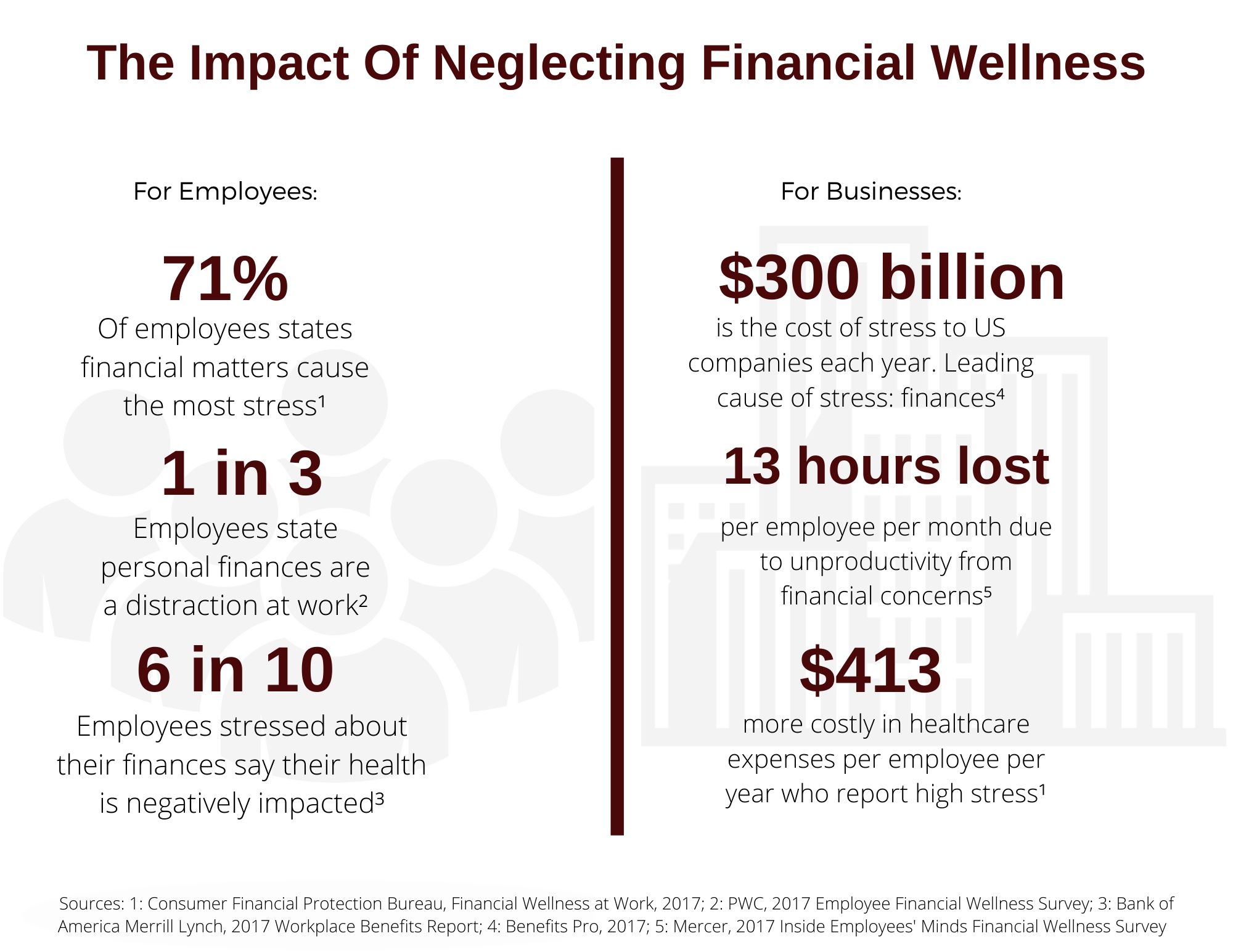 But there's good news
Among HR Professionals who indicated their organization provides financial education, 72% reported the financial education initiative has been somewhat or very effective in improving their employee's financial wellness. Here are what the experts are saying:

Financial education in the workplace suggests that a financially capable workforce is more satisfied, more engaged and more productive for their employers!
Financial Wellness in your workplace

When employers offer proactive opportunities and create awareness of fiscal health, it can influence behavior. The greater the influence, the greater the participation and the greater impact you have on your overall employee financial health.
Set yourself apart by becoming an employer partner with ECU, where we will do all the heavy lifting, at no cost to you, with rewarding benefits to both you and your employees. Their money matters, and our goal is to have your employees:
Have control over day-to-day, month-to-month finances
Have the capacity to absorb a financial shock
Are on track to meet his or her financial goals
Have the financial freedom to make the choices that allow one to enjoy life


We will do this by offering:
Low-rate Loan Products
Higher than average dividends for savings, CD's and money markets
Guaranteed savings accounts
Direct Deposit or Payroll Deduction available
Free financial wellness check to find areas of improvement
Free financial education resources
What will your program look like:
New Hire Orientation material
On-Site employee events (or mobile branch service)
Personalized service dedicated to the needs of your Human Resources
Complimentary Financial Wellness Workshops on site or at our headquarters.
Participation in benefit fairs
Exclusive promotions
Financial counseling
Online education resources
Annual Wellness survey to measure employee improvements